Introduction
My name is Bruce Stevens. I'm from Southern California and I live in the city of Bellflower which is close to Long Beach, California. I'm a piano technician of almost 37 years and have a business that provides in-home service as well as running a shop where I do full restoration of fine pianos. I am the technician for Concordia University in Irvine, Loyola Marymount University in Los Angeles, and have assisted the piano technicians at UC Irvine, UCLA, Cal State Long Beach, and Claremont Colleges—basically I will go wherever I'm called by other technicians to help for various reasons, but primarily I do in-home service and major restoration in my shop.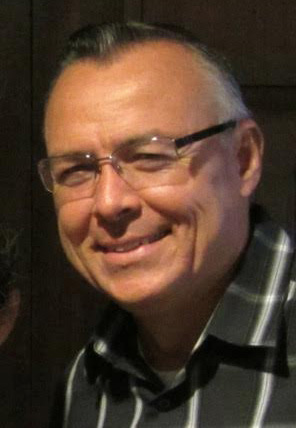 What is your experience with WNG parts?
When I first heard about WNG, my curiosity was certainly aroused because of what was being said regarding the quality and value of these parts, and because I'm always interested in something that is new and better than what I may be currently using. I was invited to attend the information seminar in Sacramento and decided it would be worth my time to attend. I spent five days learning all about the wide variety of parts available for a technician and the new WNG tools and jigs. When I saw the wonderful tool array and the parts that are available from WNG, I thought, "It's a no-brainer! With these—the highest quality, most versatile parts on the market today, and the special tools and jigs to make the needed measurements, how could I not commit to taking the plunge in becoming skilled in using the parts and making the investment in the tools available?" I bought the tools right on the spot, ordered parts, and was soon involved in my shop with some hands-on experience. I was counting up the other day how many new sets of parts I've used and it's certainly well over 15 sets of complete action parts and about 15 back action installations. What impresses me today—after all the installations I have made—is the consistency and quality of the product. Oh, one other thing…the capstan that WNG offers…I have probably installed 40 sets since I was first introduced to them. When dealing with touch weight issues, installing these capstans has been one of the best things I have done to deal with part of the problem, and they are so simple to install with the nifty tool WNG has.
What have the universities that you've worked at thought about WNG parts?
I don't think the universities I have worked for knew about the WNG parts. The first action that I did was for UC Irvine and the staff there loved the piano immediately; there was no doubt about it. I had another job with my son at another college in California and they agreed to use the parts. Upon completion of that project, the faculty was amazed and thrilled with the results. Early on, I didn't have my own experiences to inform the clients of the reasons to use WNG parts, and it was so helpful to have all the valuable information available on the WNG website. It was great being able to direct people to read the reviews from other technicians from other colleges and universities.
Do you have to "convince" or "sell" the parts to your personal customers?
Well, this business of directing the customer in which parts to use can be a touchy subject, but I believe it's my responsibility to present the best possible parts options to the customer, and if they choose to use an alternate part other than WNG, that's their business. I'm there to support the customer's wishes, but I have found that a careful informative and comparative presentation can open their eyes to something new and exciting. I think one of the easiest things to present is the fact that these parts don't change under variations of humidity. The bushings don't change—they are stable—and that causes individuals to wake up and go, "Oh, well that makes sense!" Explaining the demonstration that I saw in Sacramento with the sample WNG part put alongside the wooden cloth-bushed ones after going through millions of test blows, and the end result is that he WNG part holds up, is really great. Sure, there's some wear but it holds up! I know this demonstration test is an extreme case—it's not a real-life situation, but it proves a point—it proves how stable the material is, and that's one of the reasons that caused me to have so much confidence in the parts. I could see it, I could hear it explained to me, I could look at the actual parts, and I made my decision. Having this information on the WNG web site is so valuable to be able to refer the customers to.
What I've experienced in using these parts for my clients is they all talk about how smooth everything is. It's so consistent! It's so even! It's a smoothness that is unique. Please understand that I am fully aware and experienced in the many other things that go into the equation of what it takes to create a touch and tone that the pianist loves. I think it's not only the smoothness, but it is the connection that the pianist feels when they play the piano that makes them love the action and touch. One of my regular clients, after I had installed these parts on his Steinway B, had an artist from New York play at soiree at his home and he told me, "Everyone just raved about this piano!" (I told him) "I know what it is, it's the action—it's what this material does, it's magic!"
Now that I have done so many WNG actions, it makes it easier to "convince" or "sell" WNG by referring new customers to play one of my completed pianos. My goal is to always have a piano at my home outfitted with WNG materials and parts where a client can come experience the feel of the action.
What was your impression of the WNG class?
It was SO worthwhile! Bruce and Mark I believe were the instructors–they did an amazing job. I spent almost five full days there and felt like they covered the information in an excellent and complete way. There were several things presented in the weeklong seminar that convinced me of the need to use these parts—one of the most amazing things to me was the ease of burning in a shank. I couldn't believe it the first time I saw it demonstrated by Bruce Clark—I was so impressed! Gluing a hammer to the composite shank was a big question in my mind, but that was answered and demonstrated how easy and effective it is. Other selling points for me were the rigidity of the shanks, the hard bushings, and the versatility and installation of the whippen heels and knuckles for custom installations. I would recommend anyone to go to those classes. To any technicians I would say, spend the time, invest the time because once you do that, you'll have the confidence to get right into using those parts.
Did you come out of the class confident that you could install WNG parts?
Yes I did. You know the first job—it can be slow and maybe a bit tough because now you're going to put what you heard in class into practice, but then you see that what you were told in class actually does work, and so if there's any intimidation or hesitation it's gone. One thing that encouraged me right after the class and that's been helpful for me in the shop ever since is to have a printout of the step-by-step instructions for all the procedures listed on the web site. Since those instructions are in a pdf format, it was easy to print out the many pages. What's so great about these instructions is that there are also pictures of the process as well, and having these instructions in a binder has made it so easy to refer to every time I set up to build a new damper action or install new back checks. I have also written in some of my own thoughts and instructions, and that's made some of the process easier.
What do you think about our composite shanks?
The rigidity of that shank is amazing. The transfer of energy is felt by the pianist and when they say, "Oh it just feels amazing" it has to be the shank that's causing this impression. I also feel that there is a certain clarity of tone that I am getting from my restorations because of this composite shank.
What do you think about the tools WNG offers?
All the tools available, especially for the damper action installation (WNG Damper Installation Kit) are amazing. They are worth every dollar I spent! Every time I use them to set up a new back action I am very appreciative of their quality and ease of use. I also can't leave out the tools and jigs for installing the WNG backchecks—they're fantastic! Oh yes, the regulation and pinning tools…I love the way they feel! I would have to say that the attention to detail is what's so impressive. Their design is well thought-out and as Bruce explained in the class—especially in some of the regulation tools, it's a feel—he designed these tools because they felt a certain way. And as I use these tools, especially the tool for adjusting the capstan in the damper system, it feels good—the tools just feel great! From your tools to jigs, they all work well as described and I'm very impressed.
What are your thoughts on WNG as a company?
I have high regard and praise for the individuals that are leading and driving this forward-looking and forward-thinking company because change and innovation is hard in any business and industry. But I believe they are going to succeed because this company is offering something to our industry that is really great, it's not just in words, but it's also in a product that is now proven to be something special and unique. There's always competition, but without competitors in the business, we wouldn't have new products like WNG is supplying. I believe in the future for new actions—thank you WNG!
Thanks again to Bruce Stevens for the interview!