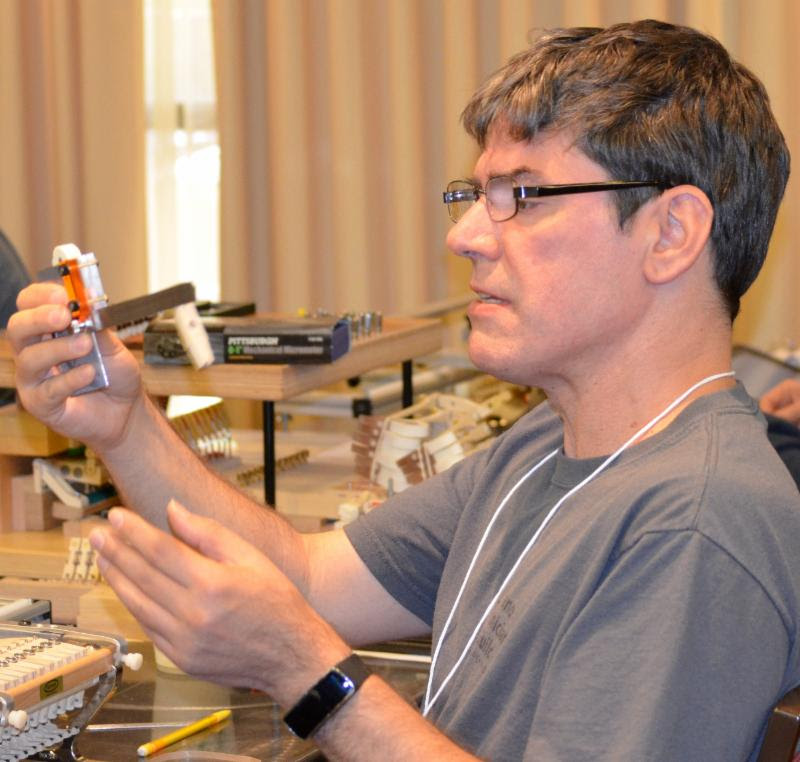 Douglas Laing of Magnum Opus Piano Works, Safety Harbor, Florida completed his Bachelors degree in Music History and Musicology at the University of Michigan in 1986 and has had extensive training in Piano Technology. He rebuilt a 1910 Henry Miller upright and of course it had to have stickers. See how he overcame the obstacles.
---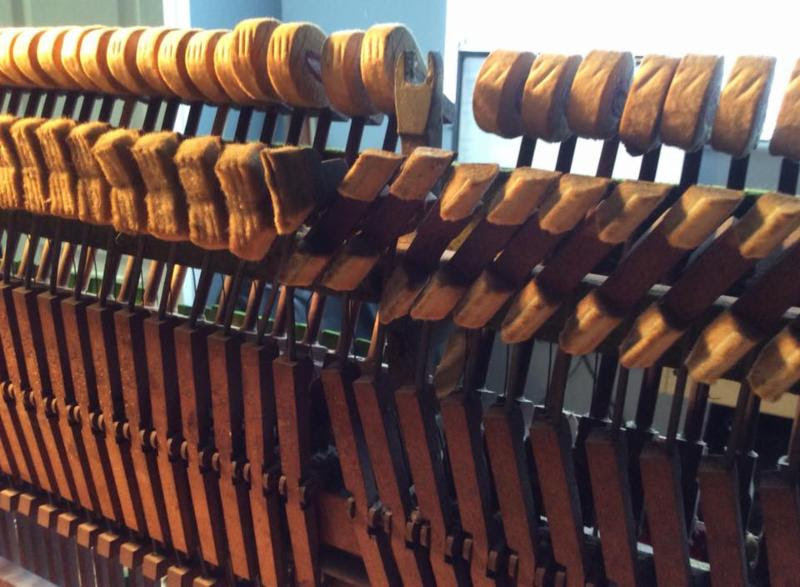 This 1910 Henry Miller in original condition, presented rebuilding challenges. [Old hammers and dampers]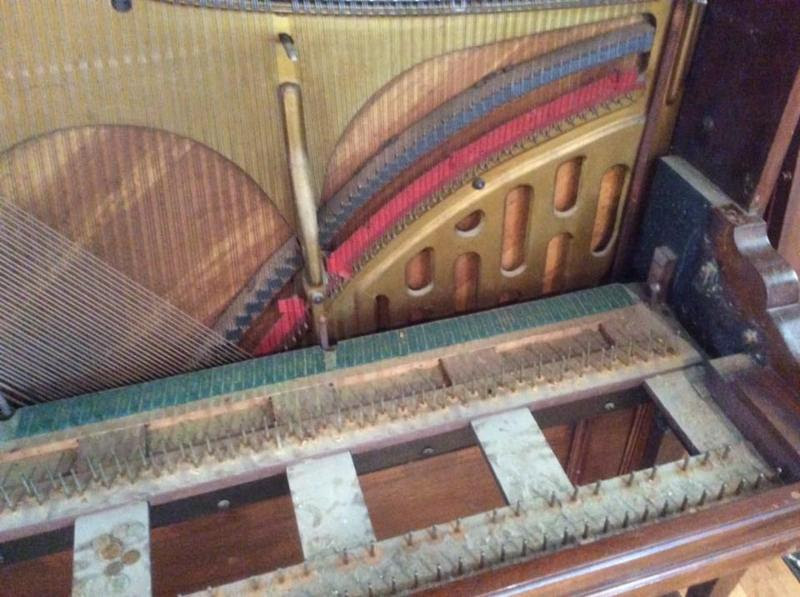 One challenge was cleaning over a century of dirt and grime. [Dirty key frame]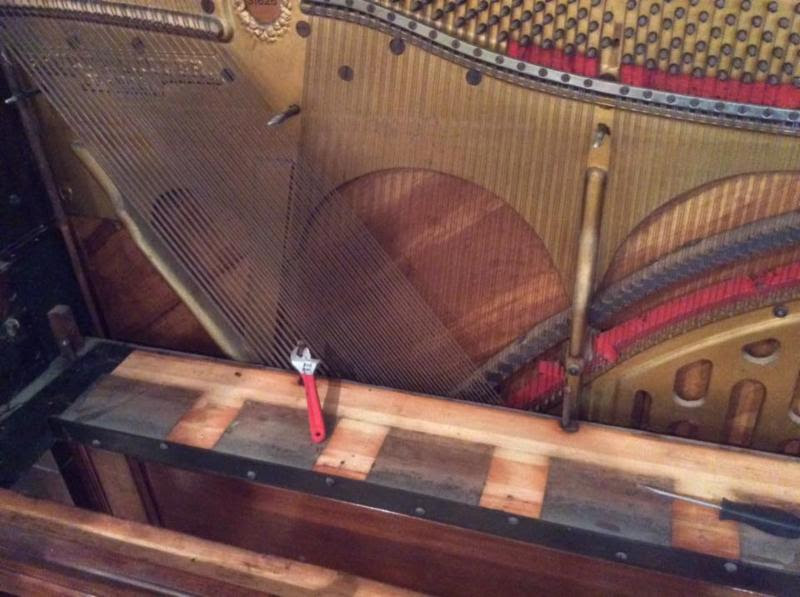 With the key frame removed all the fun begins… [Key frame removed]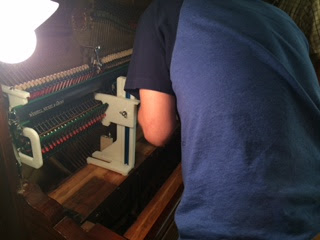 WNG offers upright rental tools which helps installing the new action so much easier. [Using and placing the WNG Vertical Tools]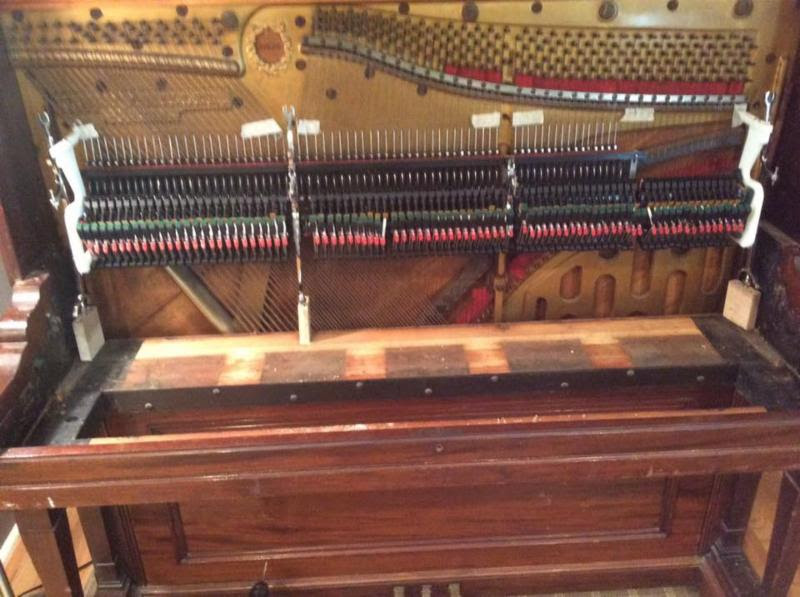 [Jigs removed and support blocks in place]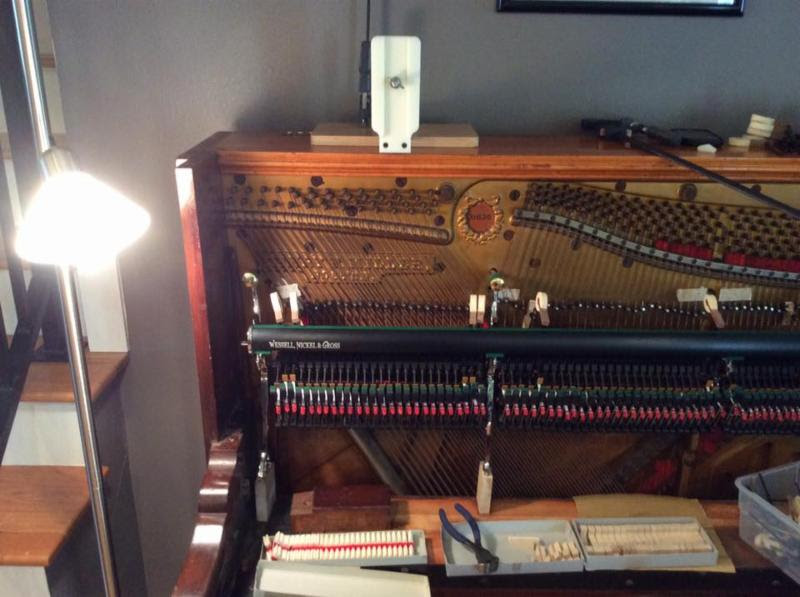 [Getting ready to install dampers]
WNG Vertical Installtion Tools Rental Includes:
V-bar, 72-88 strike gauge
Hammer 5 degree rake angle gauge
Set of 5 hammer tilt gauges
Dowel capstan inserter
Dowel capstan wire bender
Hammer Jig – Bass
Hammer Jig – Treble
Bass damper dowel locator
Treble damper dowel locator
Sustain rod block
Rail support block – bass
Rail support block – treble
Action Locating jig – (2 each)
Shanking jig
Shank trimming jig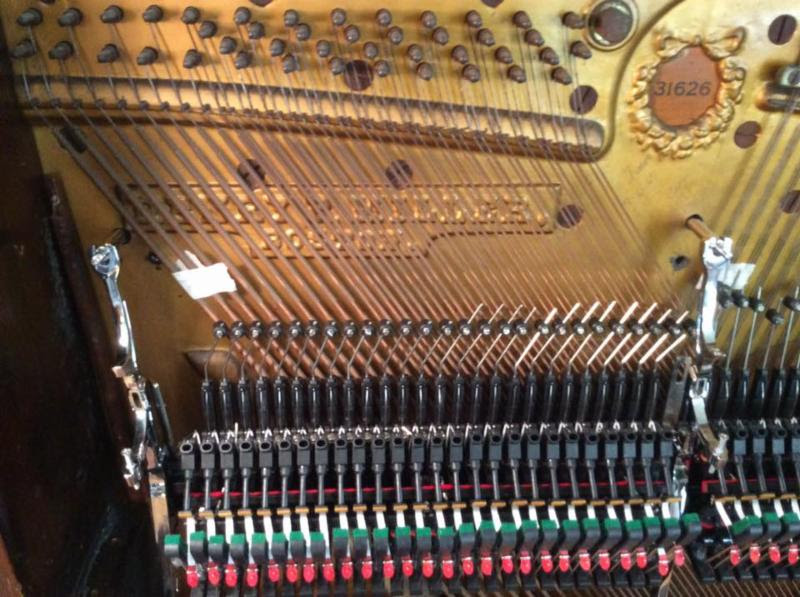 The action bolt on this piano had to be raised about 1.25″ and Douglas drilled through the place. [Bending damper wires and cutting]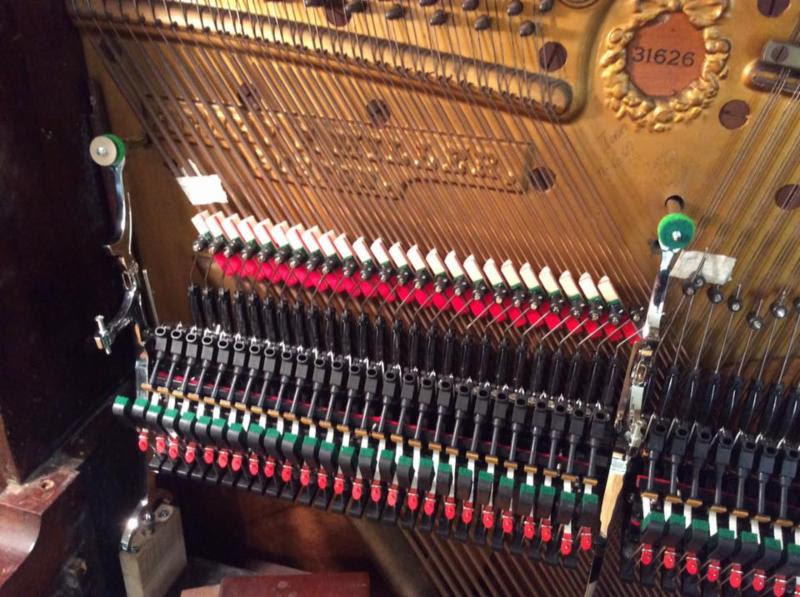 Note the severe angle of the dampers. [Bass dampers in place]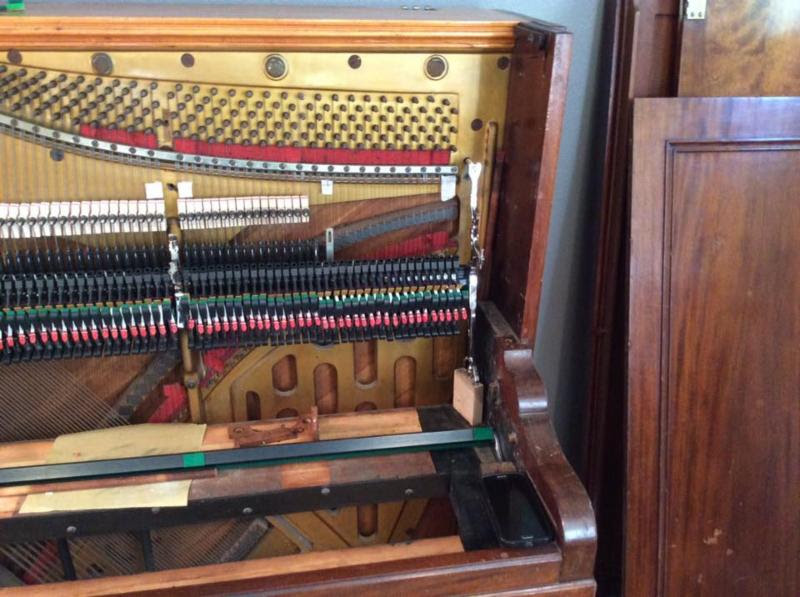 [All dampers installed]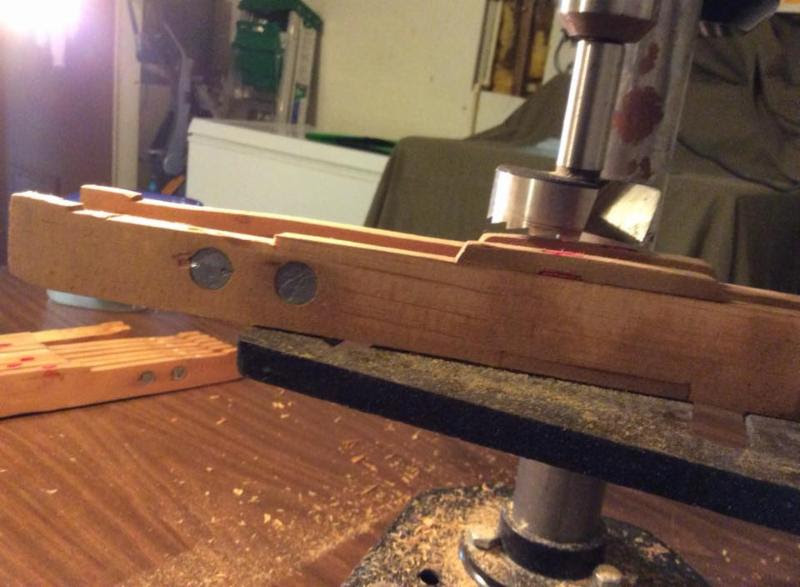 Prepping the keys for the added extension blocks. [Flattening back of key sticks]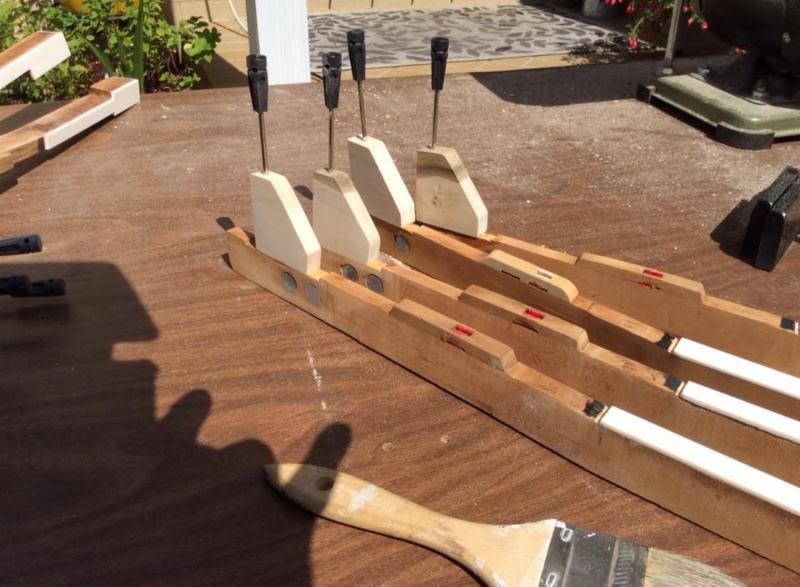 Conversion of old sticker action to dowel capstan action. [Blocks glued and installed to raise dowel capstan]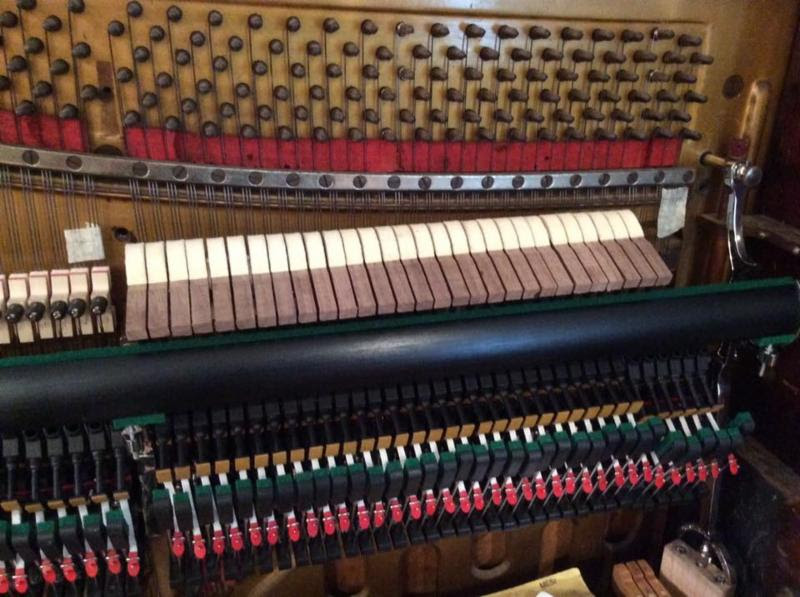 Hammers are WNG Premium Select Gross 4 and are special-made for vertical pianos. [Hanging hammers]
Many thanks to Douglas and Ferdinand for sharing this experience with us!